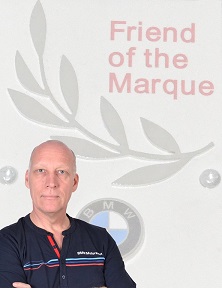 Enschede

Nederland

+31(0) 6 29522652
Deelname aan evenementen van de BMW fabriek bezoeken of door BMW fabriek bezoeken aanbevolen evenementen is geheel voor eigen risico.
De deelnemers zijn persoonlijk aansprakelijk voor alle directe en indirecte schade van welke aard dan ook, die door toedoen of nalatigheid van henzelf of van degene voor wie ze aansprakelijk zijn wordt veroorzaakt.
De BMW fabriek bezoeken aanvaardt geen aansprakelijkheid voor schade van welke aard dan ook vóór, tijdens of na de activiteiten, evenementen, ritten en/of meerdaagse reizen.
Elke deelnemer dient zelf voor alle geldige reispapieren en benodigde verzekeringen zorg te dragen.
Uw voertuig en uw verantwoordelijkheid als bestuurder dient te voldoen aan de geldende wetgeving, zowel die in Nederland als daarbuiten.
Ook verandering door BMW in het programma kan ons niet aangerekend worden.